When you buy a smoker grill, you also need some accessories in order to enjoy your purchase. The following is a list of top ten accessories that will work with your grill and also help you to take care of it.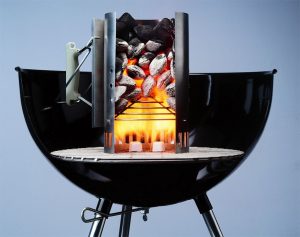 1-Weber 7416 Rapid-Fire Chimney Starter
Among the Top 10 Products Which Are Frequently Bought Together With Smoker Grills is this chimney starter system that lights charcoal faster and evenly. It is made using aluminized steel and it comes with a safe handle that allows you to handle it safely because it will be cool to the touch. It holds enough briquettes to fit in a 22.5-inch kettle grill. The product has a cone bottom that ensures it starts quickly and eliminates the need to use lighter fluid. It measures 7.5 by 7.5 by 12 inches and this is a product that ensures that your coals are red hot and ready to grill.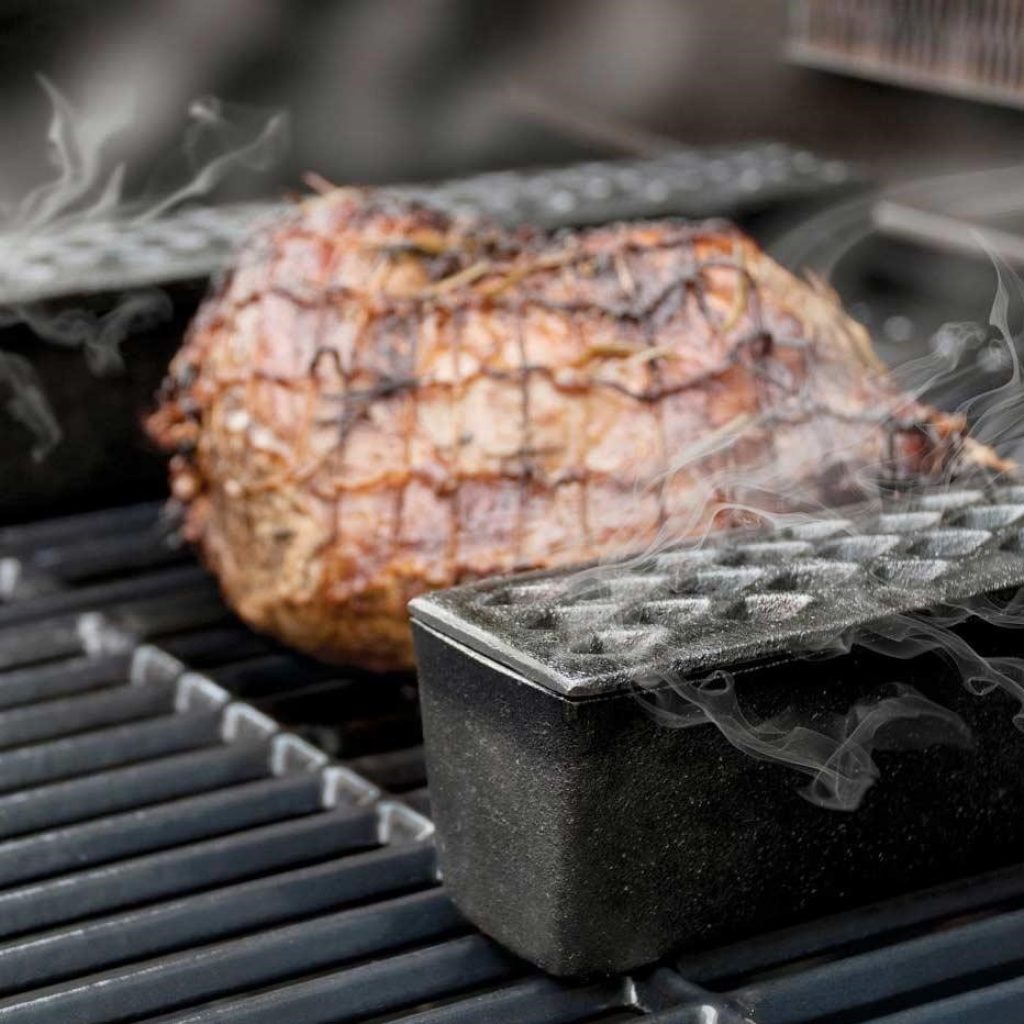 2-Weber 7417 Fire Starters Lighter Cubes
This is the alternative to the chimney starter and it comes in a box containing 24 cubes. The good thing about these cubes is that they will light up even when they're wet, which makes them very convenient if you are grilling under wet weather conditions. These cubes are also odorless and non-toxic and so they are good for the environment. They are fast lighting and they don't produce any smoke, which can irritate your eyes and even spoil the flavor of the food. Besides, when you are entertaining visitors, you don't want them to be irritated by smoke. When you need to quickly light your charcoal briquettes before you can start grilling, these fire starters are the perfect solution.
3-Weber 6472 Barbecue Mitt
Once you start grilling, you need to ensure that you don't burn your fingers and these mitts will do the trick. They are made of 100% cotton, which is resistant to heat. These mitts are comfortable to wear because of the soft lining material on the inside. They come in black and they are embroidered with a red Weber kettle logo. To protect your hand and forearm, these mitts come with extended cuffs. The good thing about these mitts is that you just need a wet cloth to clean them after use. One can also coordinate with a Weber apron so that one looks stylish even when they're grilling.
4-Weber 7451 Standard Kettle Cover
Once you have finished grilling, you need to safely store away your smoker grill. To do this, you need a full length vinyl cover to protect your grill after use. The cover can fit 22.5-inch charcoal grills and it is easy to flip it over your grill. This cover will fit perfectly over your grill and protect it from the elements when you are not grilling. Even though this cover is affordable, some customers have complained that the material is not sturdy enough and so if you live in a harsh climate, you might want to look for a higher quality grade. However, if you live in a place that is neither too hot nor too cold, this grill cover will do just fine.
5-Weber 6494 12-Inch 3-Sided Grill Brush
Also included in this list is the three-sided grill brush that you can use to clean up after you have finished cooking. The good thing about this brush is that it easily cleans those hard-to-reach spaces. It comes with stainless steel bristles that are extra thick for a longer life. It also has a nicely shaped handle that allows the user to grip it comfortably and easily. It's a pretty simple tool and so you will find that it works extremely well. Be careful of splattering your clothes when you're scraping the grill with this brush.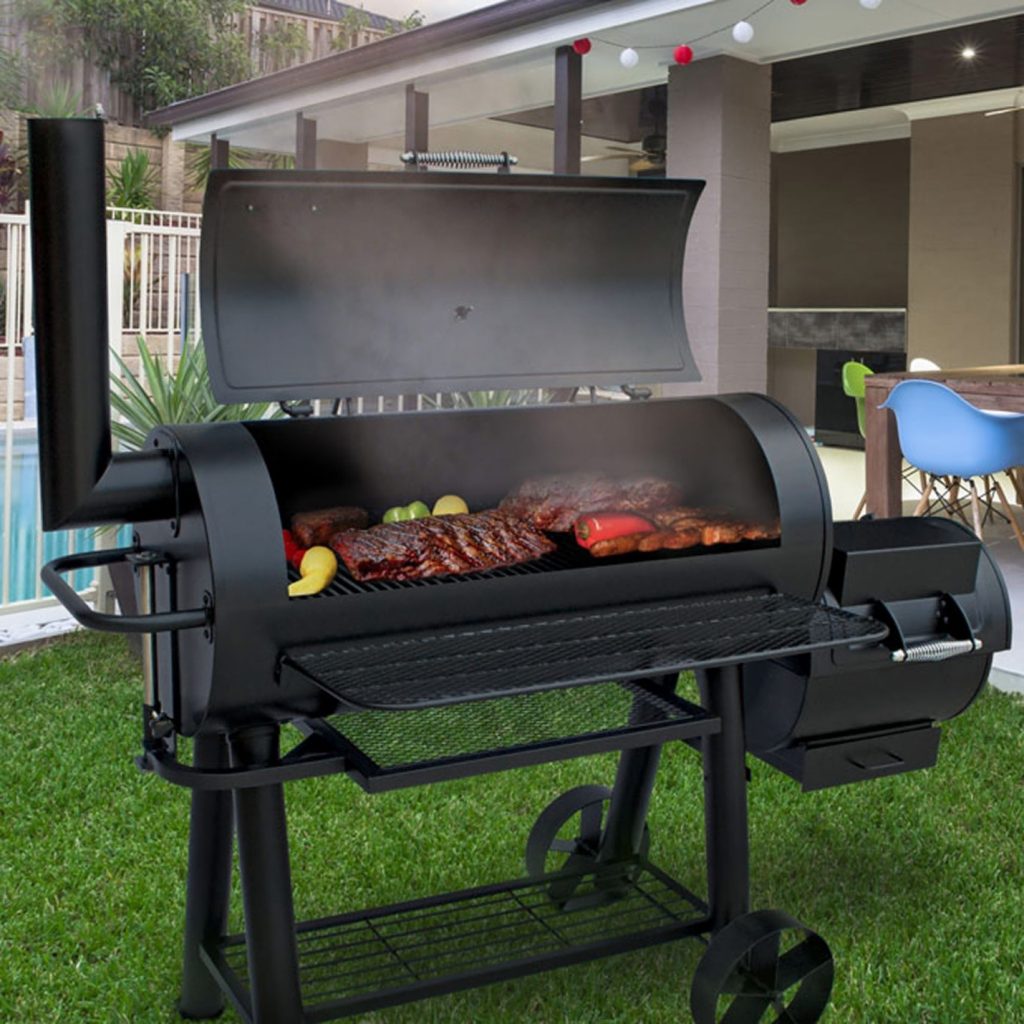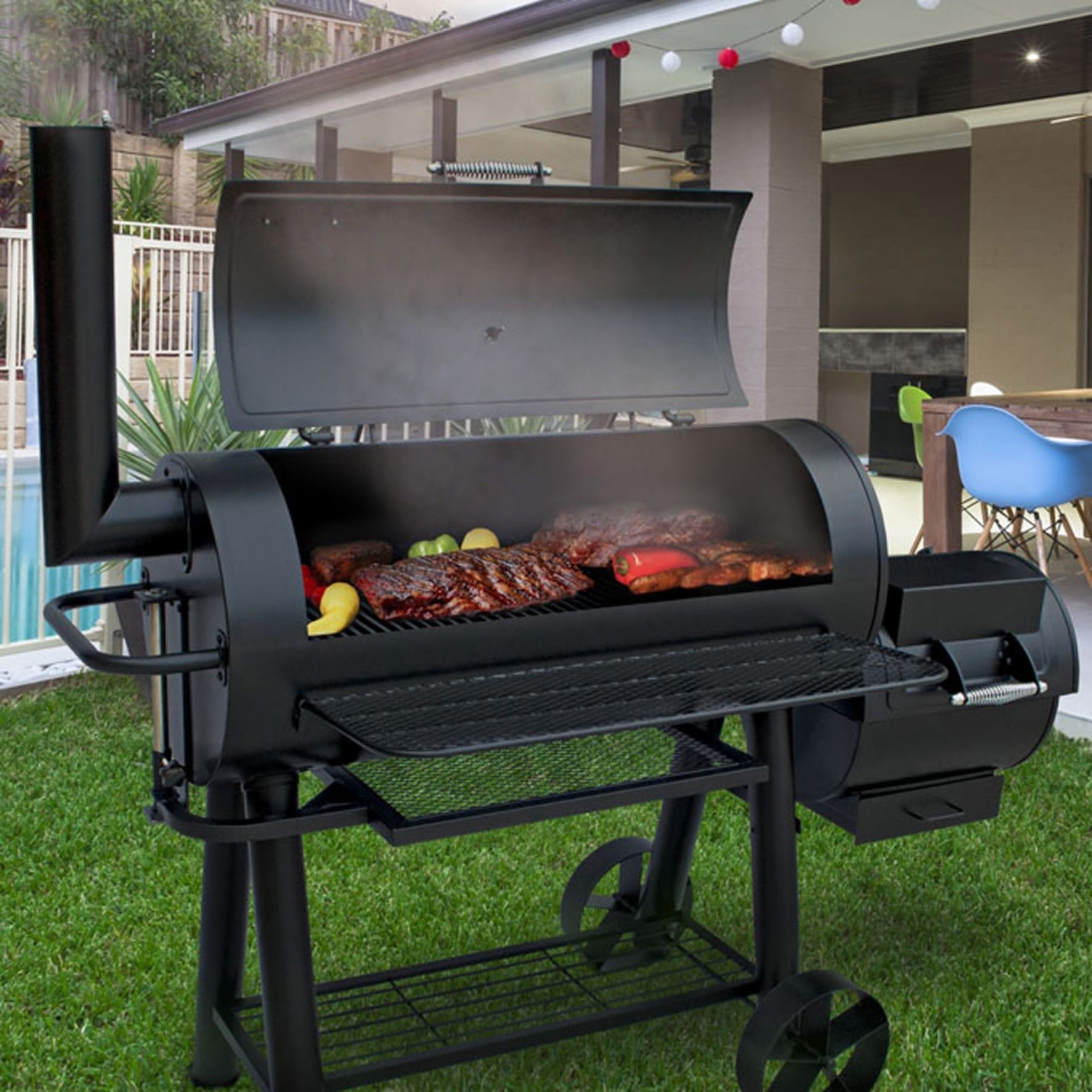 6-Weber 17056 Hickory Wood Chunks, 5-Pound
Hickory wood chunks are a popular cooking wood and this one comes in a five-pound bag. The reason why they are so popular is because they give a strong, traditional smoke flavor, which is good for beef, chops and ribs. These wood chunks also add wood smoke flavor to all your favorite foods. The good thing about these wood chunks is that they don't burn quickly and they will get the job done without the need to keep replenishing them every so often in the smoker grill.
7-Fire & Flavor John Wayne Briquette Charcoal
Another popular product for lighting up your smoke grill is the Fire & Flavor John Wayne Briquette Charcoal. This hardwood charcoal is made using oak and hickory and it comes with burn ridges that create a better flow of air, which makes it light up quicker. This charcoal is great for barbeques where you want a good flavor. This is an authentic, straightforward and honest product just like the man John Wayne. The charcoal is easy to light and it will burn for a much longer time without popping or sparking.
8- Weber 6492 Original Instant-Read Thermometer
Before you remove anything that you're cooking, you might want to ensure that you have the correct internal temperature and this thermometer will do the trick. It comes with a digital display that allows you to read the temperature quickly. Its swiveling head rotates for easy reading and it will automatically shut off after fifteen minutes. It comes with a protective sleeve for the probe, which makes it safe to handle. With this thermometer, you will turn out food that's perfectly grilled every time.
9-Weber 7403 Char-Basket Charcoal Briquette Holders
These are a pair of sturdy holders for charcoal or wood chunks and they are made using aluminized steel. They fit 22.5-inch kettle grills and they make indirect cooking safer and convenient. When doing indirect cooking, you'll have greater control of the placement of your briquettes. When you are cooking a turkey, you can pile in your case, but ensure that they remain on the sides, which makes the turkey turn out fantastic. For direct cooking, you can place the briquette holders next to one another, intensifying the heat, and this is a great way for searing meat when you start your grilling process.
10.Weber 7441 Replacement Charcoal Grates
Last but not least is the Weber 7441 Replacement Charcoal Grates. The replacement grate for charcoal is to sit underneath the cooking grate and it has a diameter of 17 inches. It fits the 22.5-inch smoke grill and it comes with plated steel construction. The charcoal grate can come with one or two support bars. You can also buy the replacement hinged cooking grate that comes with flip-up sides to allow easy addition of briquettes. This is a great product if you are interested in slow cooking and it is 22.5 inches in diameter.