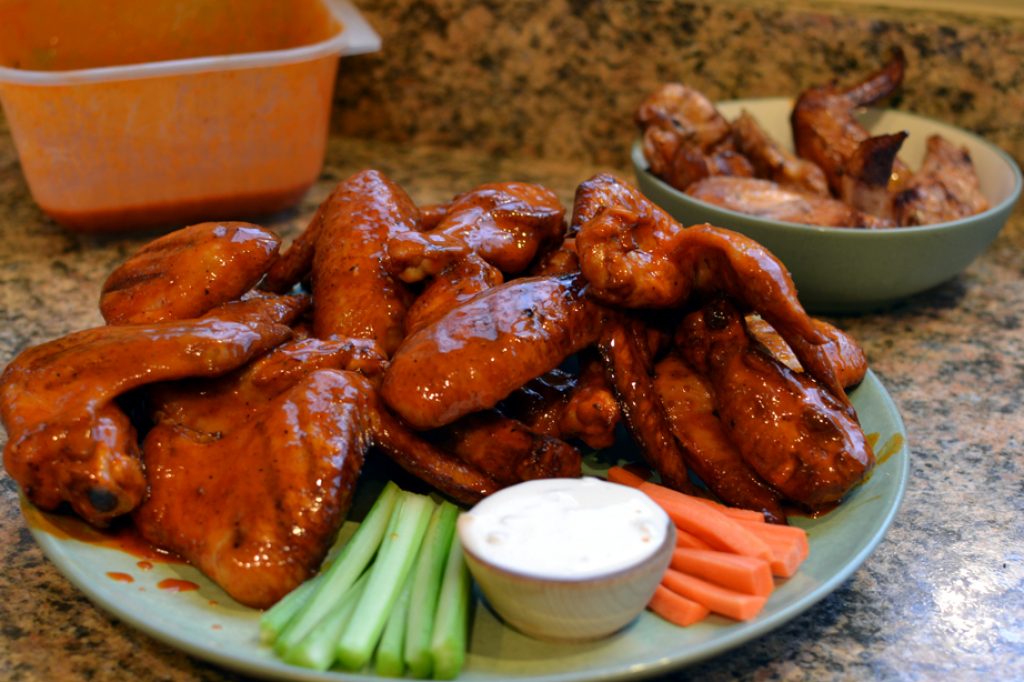 Love eating out to order your favorite smoke chicken wings in mouth watering sauce? Wait 'til you try homemade smoked chicken wings! The popular fried, coated wing is no match to the traditional smoked meat.
With today's innovation in the electric smoker, prepping the classic recipe at home is a no-brainer. It's simply set and let your smoker do the rest. Here are quick and easy must-try recipes that can't be recreated in your fryer:
Classic Smoked Chicken Wings Using Bradley
Here's a classic recipe for the Bradley Electric Smoker. These smoked chicken wings will take you to a spin to the Far West!
Ingredients You'll Need:
2 lbs of chicken wings
1½ tbsps of garlic powder
1½ tbsps oregano
1 tbsp basil
1 tsp ground black pepper
2 tsps thyme
2 tsps salt
Suggested wood: Apple wood chips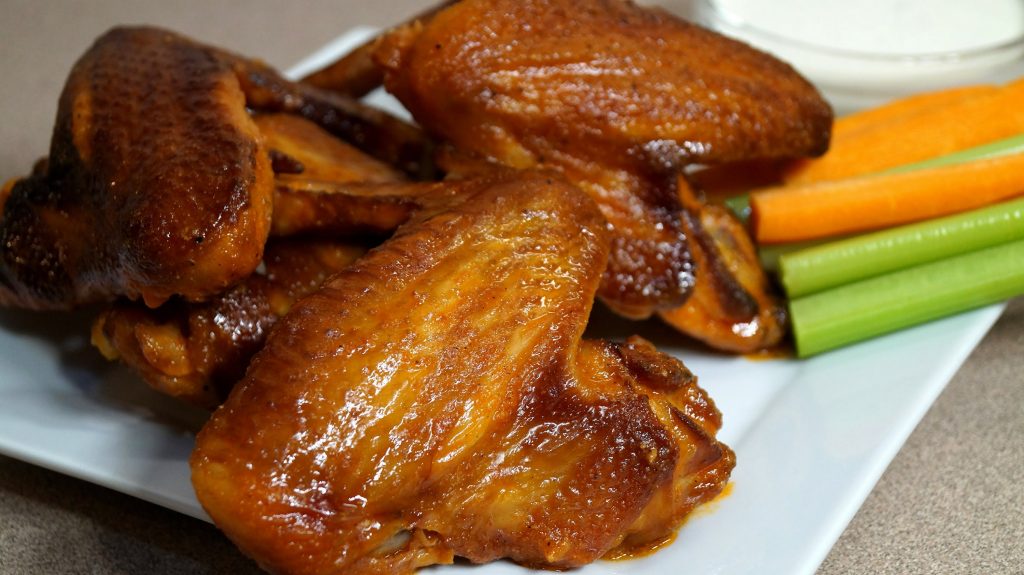 How To Cook Chicken Wings Using Your Electric Smoker:
Mix all the flavorful spices in a bowl.
Toss chicken wings in the spice mixture and coat evenly.
Place the wings in your Bradley. Set your Bradley to 250F and smoke the wings for 2 1/2 hours.
Remove and serve immediately.
Tip: To crisp up the skin, place wings over a hot grill and work on each side for a few minutes.
Super Smoked Sweet and Spicy Chicken Wings Using A Masterbuilt
Take your smoked chicken wings up a notch! Fire 'em up with some sweet and spicy flavors.
Ingredients You'll Need:
5 lbs chicken wings, rinsed then dried
Large Ziploc bag
For the Dry Rub
1 tbsp chili powder
1 tbsp garlic powder
1 tbsp onion powder
1 tbsp seasoned salt
2½ tbsp ground black pepper
For the Sauce
1 cup honey
1/2 cup hot barbecue sauce
3 tbsps apple juice
How To Cook Smoke Chicken Wings Using Your Electric Smoker:
Mix black pepper, seasoned salt, chili, garlic and onion powders in a small bowl.
Put chicken wings in a large Ziploc bag then pour in your dry rub mixture. Shake to coat wings evenly then marinate for 30 minutes at room temperature, or up to 24 hours in the fridge.
Preheat your Masterbuilt Electric Smoker to 225F. Put chicken wings at the top rack and cook for 20 minutes. Turn and cook the other side for another 25 minutes.
While your chicken wings are cooking, mix honey, barbecue sauce and apple juice in a saucepan then cook over medium heat.
Remove wings from the smoker. Place in a disposable pan made from aluminum foil, pour the warm sauce over the chicken wings and coat evenly.
Put wings on your smoker's second rack then cook for 25 minutes.
Smoked Chicken Wings for Every Electric Smoker
Whichever brand of smoker you have, it's easy to produce perfect-tasting smoked chicken wings.
Depending on the model, vary the electric smoker's cooking parameters between:
-1.5 to 2 hours of cook time
-225F to 250F temperature settings
-finished temp at 165F
You can make the all-time favorite buffalo wings, honey garlic, cajun, bbq wings or teriyaki wings. Simple ingredients matched with the wood of your choice will bring out the best flavors in your chicken wing. Have fun to try different spice mixes each time you smoke the meat, and you might come up with your own killer smoked chicken wing recipe!
Another Recipe You Can Test:
How To Smoke Shrimp-Smoked Shrimp Recipes